You added a Denman 3.5 g Dried Flower to your shopping cart.
Go to Checkout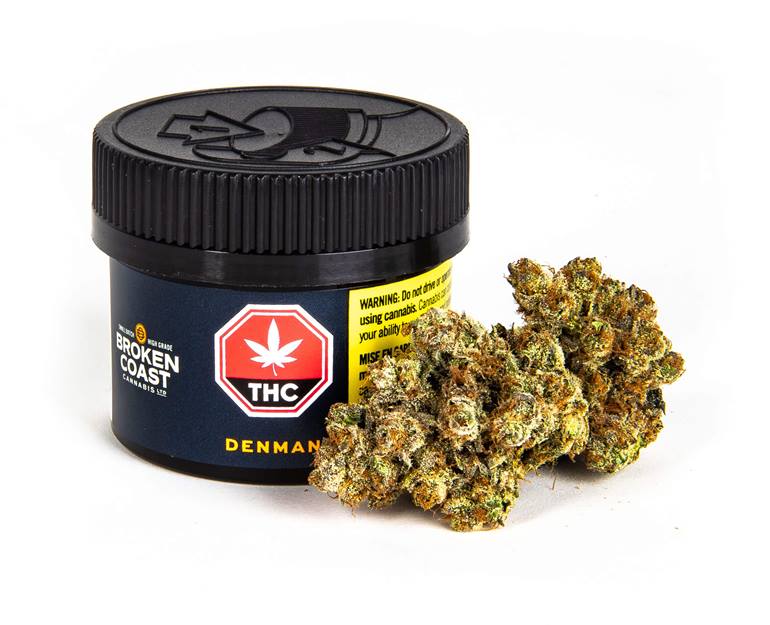 Denman 3.5 g Dried Flower
---
• In stock
• Easy returns
• Only Pick Up
SKU: CNB-01602259
---
---
Denman (AKA Pie in the Sky) is a mostly sativa hybrid (85 per cent sativa/15 per cent indica) that's bright green with perfectly shaped flowers and a nice dusting of trichomes. This strain has one of the most unique and strong terpene profiles of Broken Coast's offerings. The dominant terpenes of caryophylene, myrcene and limonene offer enticing aromas of key lime pie and orange zest, and translate exactly into the flavour profile. This highly sativa dominant variety is clear and energetic, perfect for daytime enjoyment. Medium THC levels and complex terpene profile, combine to enhance the overall sativa-live journey.
{{review_total}} reviews for Denman 3.5 g Dried Flower