You added a Peppermint Spray 15ml to your shopping cart.
Go to Checkout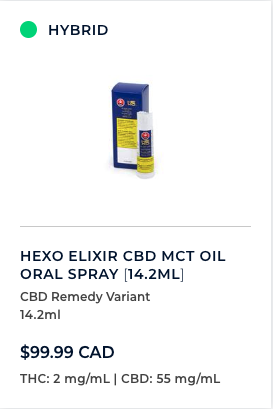 Peppermint Spray 15ml
---
• In stock
• Easy returns
• Only Pick Up
SKU: CNB-03100777
---
---
A discreet and easy-to-use hybrid CBD sublingual spray in a peppermint and MCT oil blend, Elixir CBD Peppermint Oil comes in a discreet and convenient child-proof spray bottle. It contains an average of 55mg/ml of CBD and 2mg/ml of THC.
{{review_total}} reviews for Peppermint Spray 15ml