You added a Disposable Pen) Arouse - Dosist to your shopping cart.
Go to Checkout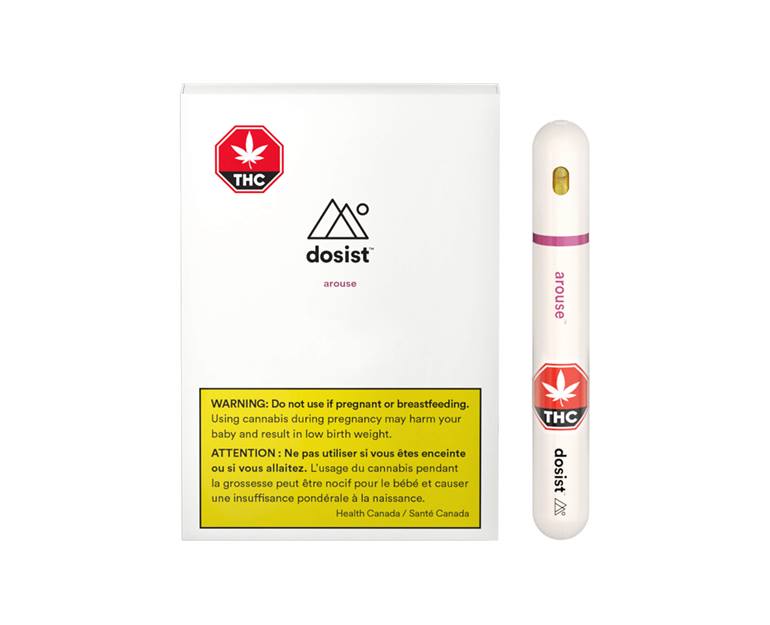 Disposable Pen) Arouse - Dosist
---
• In stock
• Easy returns
• Only Pick Up
---
---
Arouse by Dosist is a THC-forward formula, in a ratio of 10:1 THC-to-CBD. This formula uses a precise terpene blend featuring linalool and farnasene. The pre-filled Dose Pen offers 50 doses (2.25 mg per dose) and provides a precise dose every time. The Dose Pen by Dosist uses superior vaporization elements designed to heat our formulas to a precise temperature and to deliver a dose quickly and accurately. Consistent dosage is provided through three key features: optimized temperature control, airflow control and time control. The Dose Pen is easy to use - just inhale at a normal, consistent rate, and the vaporizer will shut off automatically after three seconds. A slight vibration will inform you when you've received the precise amount of 2.25 mg of your chosen formula. Products are tested three times during extraction process, and final formulas are spot checked to ensure they're precise, consistent and contaminate free.
{{review_total}} reviews for Disposable Pen) Arouse - Dosist