You added a H) Super Skunk - Royal High to your shopping cart.
Go to Checkout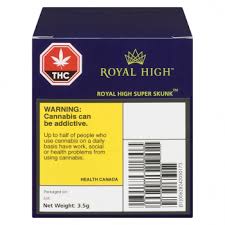 H) Super Skunk - Royal High
---
• Easy returns
---
---
Derived from Skunk #1 and Afghani genetics, Super Skunk features smaller, light green buds with reddish brown hairs and a generous layer of delicate crystals. Featuring a smell profile of skunky and floral elements, this strain has been well regarded for decades. Consumers can expect an earthy taste supported by sweet cream undertones. This strain has what consumers refer to as a creeping high meaning that, upon consumption, the effect builds up over time. This strain is the perfect example of the importance of starting low and going slow since the delayed effect can cause consumers to overindulge if they are not careful. Cured by our cannabis experts to maintain natural moisture and maximum terpene retention.
{{review_total}} reviews for H) Super Skunk - Royal High