You added a Granddaddy Purple Pre-Rolls to your shopping cart.
Go to Checkout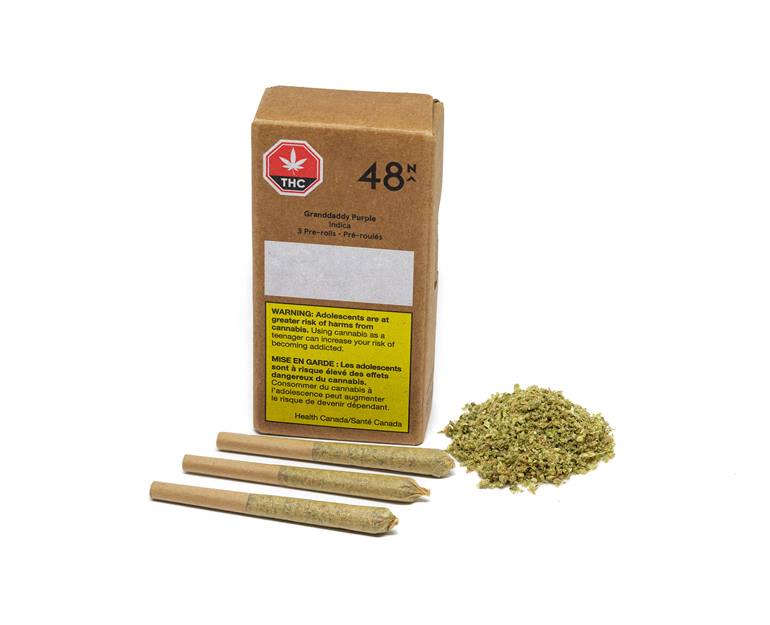 Granddaddy Purple Pre-Rolls
---
• In stock
• Easy returns
• Only Pick Up
---
---
There's so much good wrapped into our slim, 0.35-gram pre-rolls, which are grown sustainably and rolled with eco-friendly materials. This strain is best loved for evenings spent dreaming (without being asleep, that is). Known for its slightly purple buds, Granddaddy Purple will relax you with its sweet fruity flavour.
{{review_total}} reviews for Granddaddy Purple Pre-Rolls