You added a II. ABcann) TOPAZ Balanced to your shopping cart.
Go to Checkout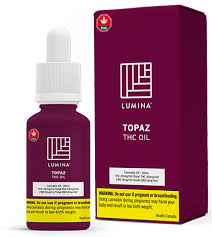 II. ABcann) TOPAZ Balanced
---
• In stock
• Easy returns
• Only Pick Up
SKU: GL1131532940
---
---
Pure resin derived from a super-critical CO2 extraction is blended with pharma-grade oil to create an edible, high-THC cannabis oil. Terpenes are added back to the finished product, generating a full-spectrum cannabinoid profile.
{{review_total}} reviews for II. ABcann) TOPAZ Balanced