You added a Prefilled Cartridge) Sativa - Foray to your shopping cart.
Go to Checkout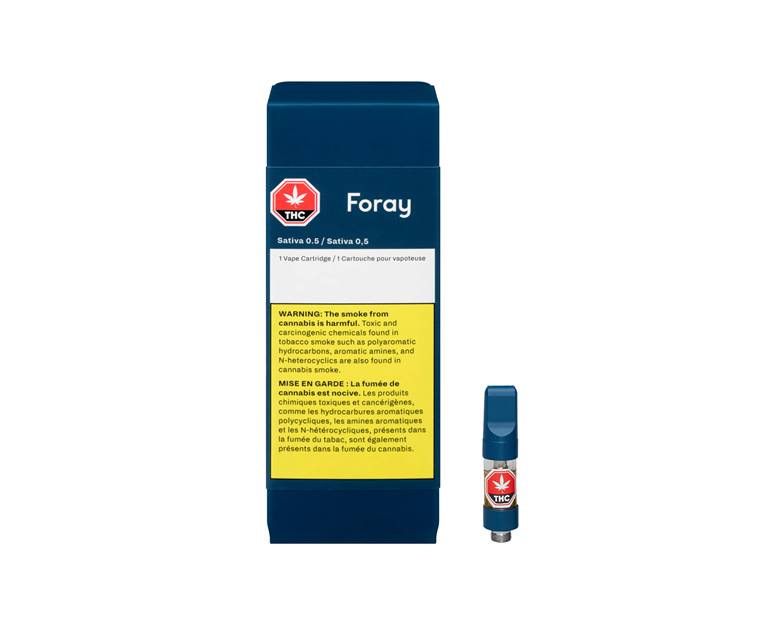 Prefilled Cartridge) Sativa - Foray
---
• In stock
• Easy returns
• Only Pick Up
---
---
Foray's Sativa 0.5 Vape Cartridge has zesty citrus peel notes, followed by clean, juicy orange. The finish is slightly woody, dry and warm, with citrus peel notes still detectable. This high-quality distillate is in a no-leak cartridge system and is calibrated to work best with Foray's 510 thread rechargeable battery, resulting in a consistent and enjoyable experience. Battery and charger not included.
{{review_total}} reviews for Prefilled Cartridge) Sativa - Foray